RARE LETHAL MIDLINE GRANULOMA OF THE NASOPHARYNX STEWARD'S GRANULOMA)
Abstract
ABSTRACT:We report a case of lethal midline Granuloma of the Nasopharynx. Lethal midline Granulomaof the nose is a rare tumor and its occurrence in the Nasopharynx is still more rare.
References
Harrison (DFN) 1974. Non Healing Granuloma of upper respiratory tract BMJ, 4; 205.
Michaels, L. and Gregory M.M. 1977. Pathology of Non-Healing Midline Granuloma. Journal of Clinical
Pathology 30, 317.
MC-Bride P (1997). Case of Rapid destruction of Nose and Face JLO, 12, 64.
Stewart, J.P. (1933), Progressive lethal granulomatous ulceration of the Nose JLO: 48, 657.
Ishii., Yamanak, N., Ogawa, K., Yoshida, Y., Takami, T., Mastsoora, et al 1982. Nasal T cell lymphomas
as a type of so called lethal (Stewart) Midline Granuloma CANCER, 50, 2336, 2344.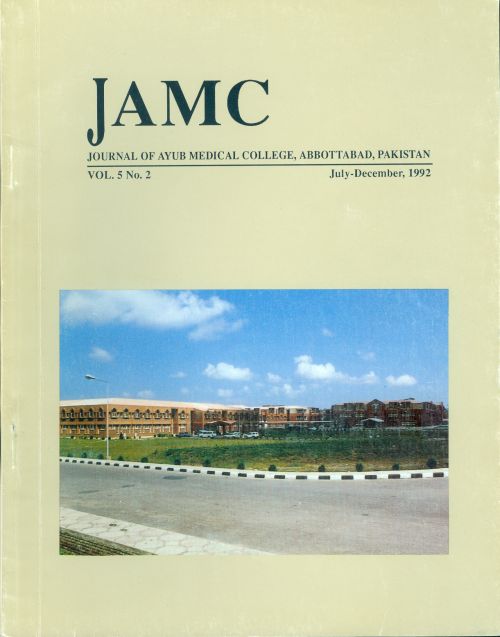 Downloads